Pithruvedi
PITHRUVEDI - Ss Joseph & Claret Dasarahalli Under the Guidance - Dioceses of Mandya
Pitruvedi is a pious association that aims to innovate or change the world from our family. Through the intercession of our patron St. Joseph, Pithruvedi strives to in calculate the importance of being selfless, family centric and leading the family in the life of prayer and worship.
In our parish, pithruvedi was started in 2018, and now we have more than 70+ active members. Pithruvedi is active in our parish, through family visits, family renewal seminars and other charitable activities. .
From August 2021 onwards we have started St. Joseph Rubaprayanam in our Parish, A statue of St. Joseph is taken to residence of all our Parishioners along with a Prayer Card and kept for a Day where all the Family members will gather together and seek the intersection of St. Joseph. .
All married male members of our parish are welcome to join this organization. .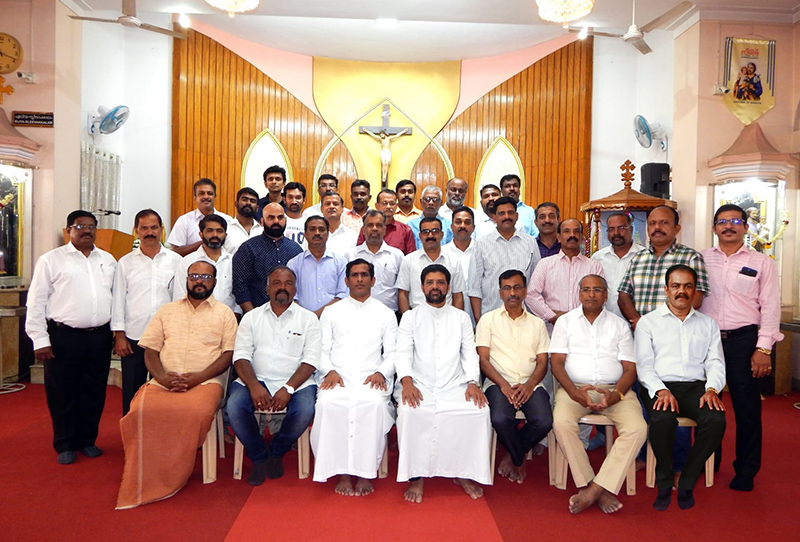 OFFICE-BERARERS OF 2021-2022.

Fr. Joseph Madhavath, CMF

Spiritual Director
Fr. George Mattathil, CMF
Asst Director

Mr. Josy P.M

President
Mr. Rosbin Francis

Vise President

Mr. Mathew Joseph

Secretary

Mr. Jisho Pappachan

Joint Secretary

Mr. Jose P.V

Tressure
Pithruvedi Activities