PTA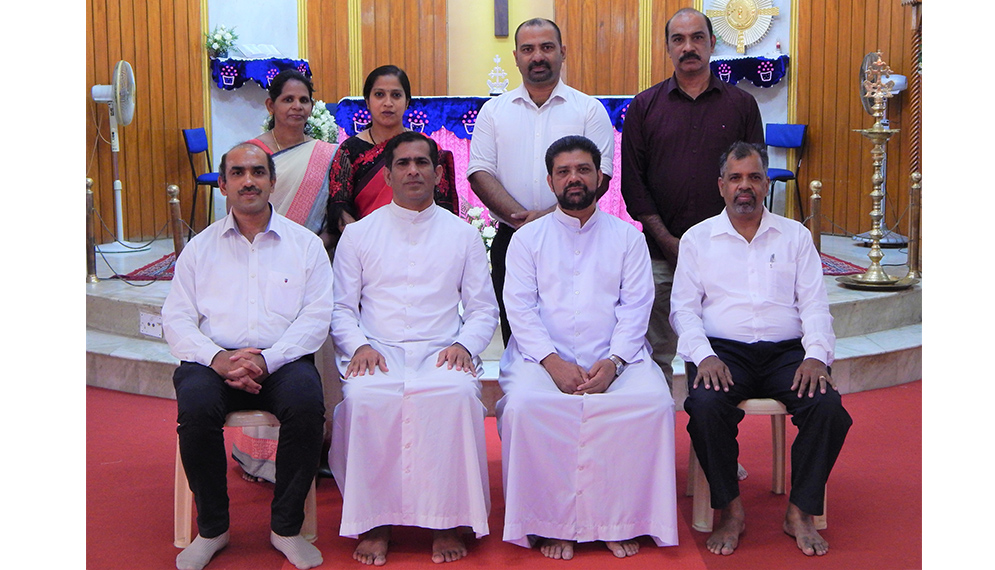 Ever since the establishment of the Parish, Faith formation has been given preference over all other activities in the parish, our aim is to encourage children to encounter the realities of life effectively, positively and meaningfully with God.
We have started the catechism classes from the beginning of the parish and today there are 230 children and 12 dedicated teachers. Classes are conducted from Standard I to Standard XI. We are spiritually guided by our Catechism Director Rev. Fr. Thomas Thanniyanickal (Parish Priest). At present, Mr. Joshy Mathew is serving as Head Master, Br. Martin Joseph and Mrs. Elsy Jose serving as the Asst. Head Master and the Secretary respectively for the smooth running of the Sunday School.
The Holy Mass for catechism students starts at 8.30 A.M on Sundays followed by catechism classes from 10.30 A.M to 11.30 A.M. We follow the English version of the Textbook prescribed by the "Catechetical Commission of the Syro-Malabar Church." First Semester Exam is conducted in the month of October/November and the second semester Exam in the month of February. At the end of the academic year, prizes are given to meritorious children for their success in the examinations and special prizes are given to children with full attendance.
Retreats and Seminars for children are conducted at regular intervals for strengthening the faith of children. All the children are divided into 3 groups, named as St. Claret, St. Mary and St. Joseph. Special training is also given to the children for serving on the altar. Children have got their choir group, who sing mainly for Saturday Mass. We also have a Library to support the children in their faith formation.
OFFICE-BERARERS OF 2021-2022.

PTA President
Mr. Joseph Jolly
PTA Secretary
Ms. Asha Vijay
Teacher Representative
Ms. Elsy Jose
Parent Representative I
Mr. Binu Jose
Parent Representative II
Mr. Christopher C J
E mail : catechismjcc@gmail.com