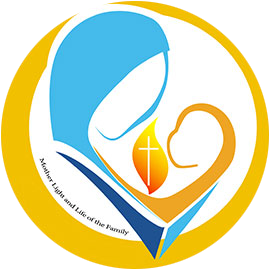 Mathruvedi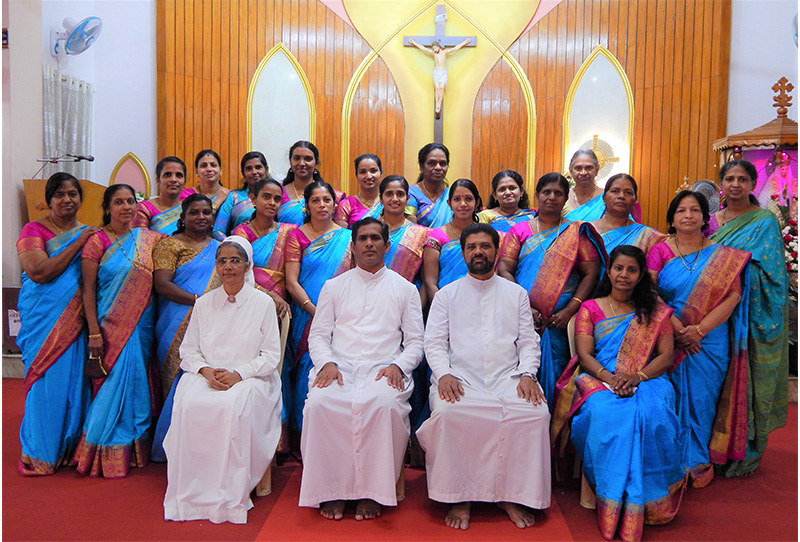 Mathruvedi,the piuos Association for Married women, was started in our church on July 25th 2010 by the leaders of Mathruvedi from St. Thomas Church Jalahalli, our mother church. This association is working actively in the church for its overall development. There are sixty members in the association and the number is increasing every year.
Mathruvedi has their regular meeting on the third Sunday of every month in which they evaluate their activities and plan for the future. The meetings are animated by the parish priest, the spiritual director and Sr. Philomina the animator.
They engage in various activities of the church like organizing prayers, classes for family, provide financial support for the needy, visit the sick etc.. As a special group, they also help the church financially whenever there is a special collection.
Special stalls are arranged for selling rosaries, mass books, and other pious articles on every second Sunday. Food stalls are arranged on special occasions like feasts, parish sports day etc.. which are means of fund raising also. They also provide food for fathers whenever there is a special celebration.
The feast of the Nativity of Mother Mary is organized by Mathruvedi every year. The members come to the church for eight days with fasting and penance and on the last day walk to the Basilica in Shivaji Nagar with other parishioners and celebrate the feast on 8th September with all solemnity in the parish. The procession that follows the Holy Mass is led by the members of Mathruvedi and the statue of Mother Mary is carried by them. It gives a special experience even to the neighbors . We thank and appreciate all the members of Mathruvedi for their good works and exhort more ladies to join this movement and be active in the church activities.
| | |
| --- | --- |
| OFFICE-BERARERS OF 2021-2022. | |
| Fr. Joseph Madhavath, CMF | Spiritual Director |
| Fr. George Mattathil, CMF | Asst Director |
| Sr. Philomina (Schoenstatth Sister's) | Pastoral Animator |
| Bincy Augestine | President |
| Toniya Devasia | Vice President |
| Liza Thomas | Secretary |
| Alice Paul | Joint Secretary |
| Priya Shaji | Cultural Incharge |
| Bindu Jomon | Treasurer |
Mathruvedi Activities